Fortsättningskurs i läcksökning för utökad kompetens
Publicerad: 12 maj, 2020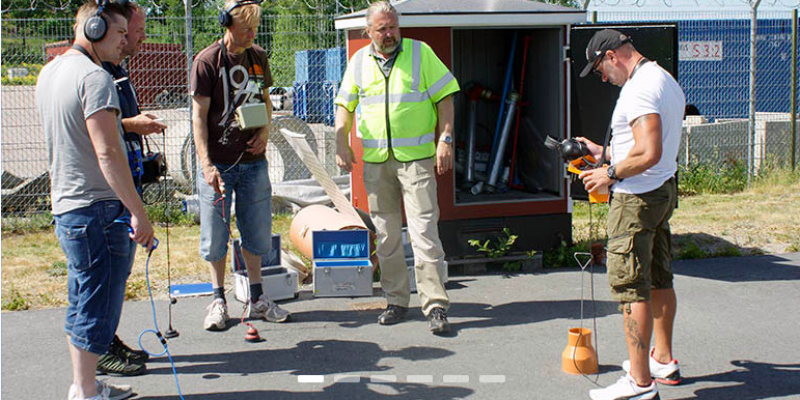 Svenskt Vatten kommer att arrangera fortsättningskurs i läcksökning senare i år. Kursledare är Matz Malmgren, Hamafo Teknik och medlem av STLK.
- Kursen ger en dokumenterad utökad kompetens för deltagarna.
Just den fördjupade och breddade kompetensen kommer att ge deltagarna bättre förutsättningar att lösa uppdraget med läcksökning.
- Kursens mål är att öka förståelsen för ledningsnätets uppbyggnad och funktion och hur det påverkar möjligheterna att hitta läckor.
Den förståelsen ger också kompetens för hur man kan arbeta proaktivt och strategiskt med att minska utläckagen.
- Efter kursen kan jag själv utvärdera och anpassa lämplig lokaliseringsmetodik och teknik efter aktuella förutsättningar.
Deltagarna får även relevant kunskap om dricksvattenrörnätets systemfunktion, som påverkar läckagelokaliseringen, samma grundläggande kunskaper i hygien och aktuella frågeställningar om ABVA:s juridik för ledningsägarens respektive brukarens rättigheter och skyldigheter.
Vad skiljer denna kurs från grundkursen?
- De fördjupade kunskaperna inom alternativ läcksökningsteknik samt en breddad kunskap gällande vattenrörnätets funktion. Dessutom vilka faktorer som påverkar rörnätets läckage och vilka parametrar som ingår i beräkningen av läckaget, säger Matz Malmgren.
Efter att framgångsrikt genomgått grund- och fortsättningskurs i läcksökning i Svenskt Vattens regi äger man rätt att ansöka om att bli auktoriserad. Efter uppvisande av relevant arbetslivserfarenhet och avlagd tentamen utfärdas STLK auktoriserad läcksökare.
A fatal error has occurred
Feel free to mail this error to kontakt@stlk.se on STLK, click the button below.
Error text:

Uncaught TypeError: count(): Argument #1 ($value) must be of type Countable|array, null given in /www/webvol4/b0/o5zxt9hqi05ex70/stlk.se/public_html/site-content/themes/stlk/views/news/single.php:65 Stack trace: #0 /www/webvol4/b0/o5zxt9hqi05ex70/stlk.se/public_html/site-admin/classes/view.php(47): include() #1 /www/webvol4/b0/o5zxt9hqi05ex70/stlk.se/public_html/site-admin/classes/content.php(1596): View::factory('news/single', Object(Content)) #2 /www/webvol4/b0/o5zxt9hqi05ex70/stlk.se/public_html/site-admin/widgets/content_single.php(30): Content->view() #3 /www/webvol4/b0/o5zxt9hqi05ex70/stlk.se/public_html/site-admin/functions.php(6867): block_render_content_single('7', false) #4 /www/webvol4/b0/o5zxt9hqi05ex70/stlk.se/public_html/site-admin/functions.php(7191): bliss_draw_widget('layout', '', 'news', 'main', '7', 'content_single', NULL, false) #5 /www/webvol4/b0/o5zxt9hqi05ex70/stlk.se/public_html/site-content/themes/stlk/news.php(50): bliss_draw_section('main') #6 /www/webvol4/b0/o5zxt9hqi05ex70/stlk.se/public_html/site-admin/bootstrap.php(508): include('/www/webvol4/b0...') #7 /www/webvol4/b0/o5zxt9hqi05ex70/stlk.se/public_html/index.php(8): require('/www/webvol4/b0...') #8 {main} thrown
In the file /www/webvol4/b0/o5zxt9hqi05ex70/stlk.se/public_html/site-content/themes/stlk/views/news/single.php at row 65
---